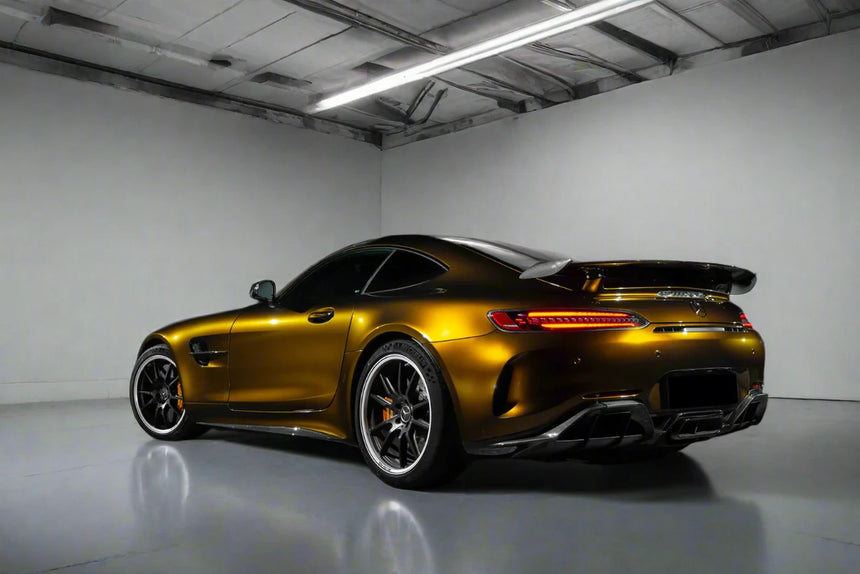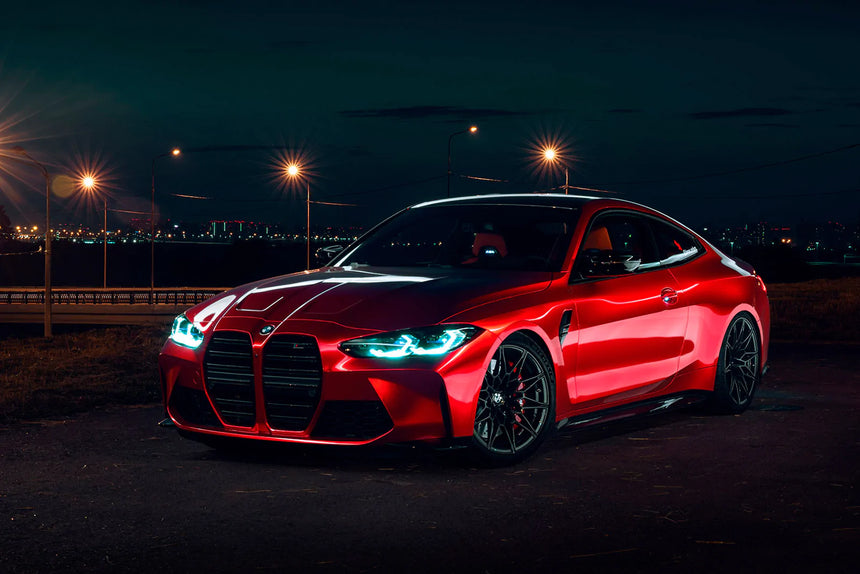 We love Teckwrap! The special gloss of the foil is unique. The many colors always convince our customers. Fine processing and durability. Keep on going!
Some of the richest, deepest most unique offerings you will find in an incredibly user friendly film. But more importantly, TeckWrap has stepped up to solve the issues that many other brands have let fall to the wayside.
I have recently used TeckWrap 190 series and was extremely surprised at how good this material was. After using it I would be happy to offer to all customers in the future. Very confident adhesive grab, corners and edges finish perfectly and there are no signs of colour loss through stretching or distortion in the glue. On top of this, the gloss level is leagues above any other wrap film on the market. I highly recommended to any professional wrap shop.I look forward to working with TeckWrap and creating some incredible wraps in the future.
We have been using TeckWrap for 3 years now and have never had a problem... understand and work with the material correctly and it'll love you. The colours are great, the finish is truly premium and always surpasses expectations, both from the customer and installer. Customer service is second to none, and we have never experienced such great sales support from any other brand of vinyl.
The Wrap Institute has made 10 product videos for TeckWrap.  Its been great to see them develop their product line over the years to make it easier to install and offer a wide variety of interesting colors and finishes.
I use TeckWrap for race cars wrappings. TeckWrap has really nice deep colors and I specially recommend Gloss Vinyl Series.TeckWrap surface is very strong against scratches and hard to get dirty compare to other brands. Once you know how to handle TeckWrap vinyl, its very good. It's important that you learn how to install TeckWrap.
We have been working with TeckWrap products for quite some time and we are very satisfied. The foils can be processed very well and removed again. The color selection is great, and we look forward to continuing to work well together with TeckWrap and also on new colors!
We've been using the product for awhile now and we are very happy with the product. We have added it to our color choice in the office for our clients. Even added the color sample wall.
We were probably the first ones to bring TeckWrap to Colorado with the stunning colors they offer. Then everyone in Colorado starting offering their colors! We love the film, it's a very easy film to work with and the customer service is on point. They're always there to help.
We use TeckWrap very often at S6 Wraps, the material is very nice to use, conforms well and we have had no failings with it at all, the range of colours are amazing, they stand out like no other vinyl brand. We highly recommend !
I have been wrapping for 18 years and have used almost every wrap film that is out there. I had a customer who really wanted to use True Blood on their BMW M3 so I ordered a roll. We were amazed at how well the film worked for us. It installed very easily and had an amazing rich finish. I have received more compliments on this car than any other car I have wrapped. I will definitely be using it again!
Teckwrap is very easy to apply and has a very incredible clear surface. We are using Teckwrap on nearly every customer car
Greats from Austria
Had the opportunity to test some stuff from TeckWrap, must say that it lays pretty nice and they have some cool colors, this is a shop car so it will be interesting to follow.
Been using TeckWrap for the last years, i am truly satisfied with the material itself , large range of colors and the sales team at TeckWrap are very helpful and profesional